Hamburger Steak Bento ハンバーグ弁当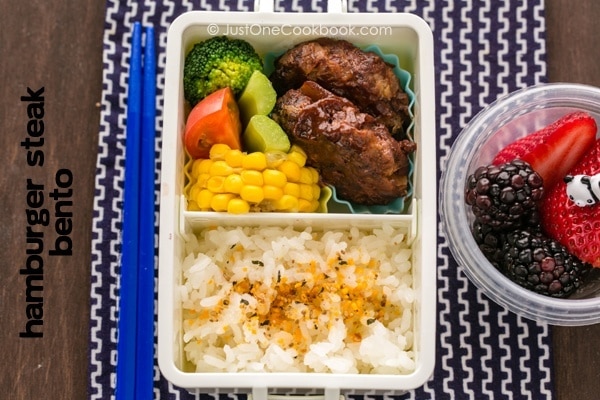 Another weekend went flying by.  I cooked and shot four recipes on Saturday and got to have dinner with my friend Melanie from Far West Rice.  My husband's cousin and his family are visiting from Japan and we had a great Sunday lunch at the Beach Chalet in San Francisco.  It's one of our favorite places to go since my husband loves their beer and I love watching the ocean waves through their glass window on a clear sunny day.
As the weekend is coming to an end, even though Monday is a minimum day for my son's school (which means school dismisses before lunch), I start thinking about what to pack for this week's lunch menus.
If you follow my Bento (lunch box) Series, you probably noticed that I usually put the leftover in my son's lunch box from previous dinner menu.  I also pack leftovers in individual containers and freeze them for later bento use.  This is helpful when you eat out and do not have leftover to pack for next day's bento.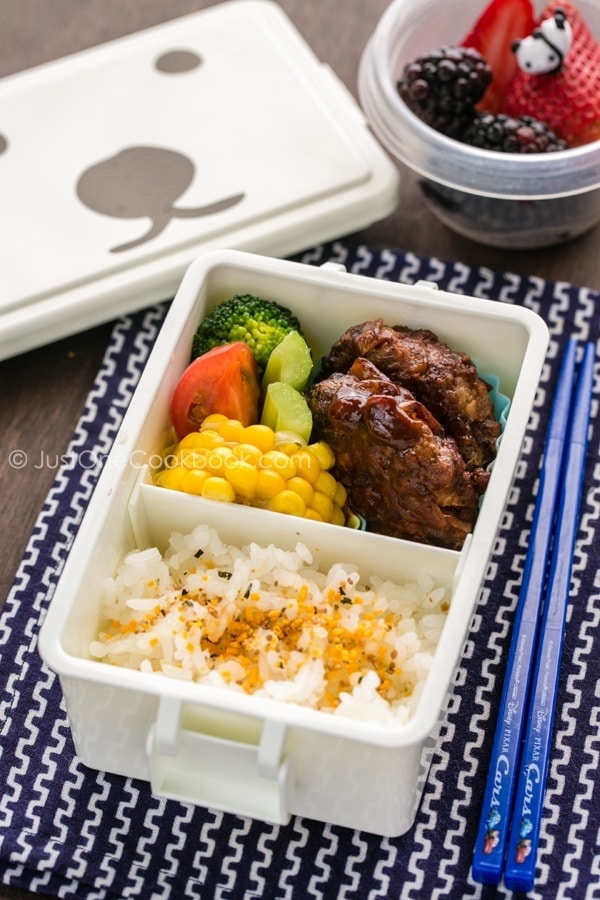 Previous Dinner was:
My family's favorite Hamburger Steak!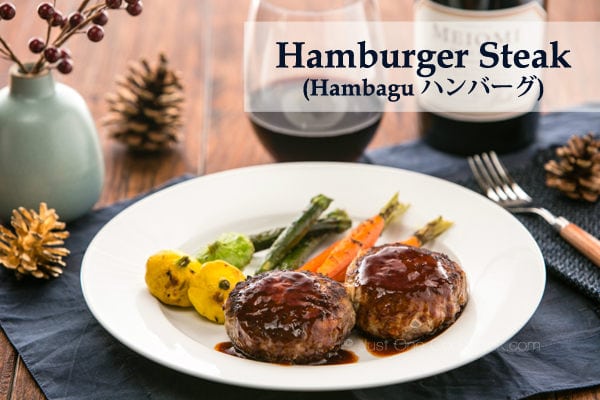 Lunch Next Day:
Hamburger Steak Bento
Fruits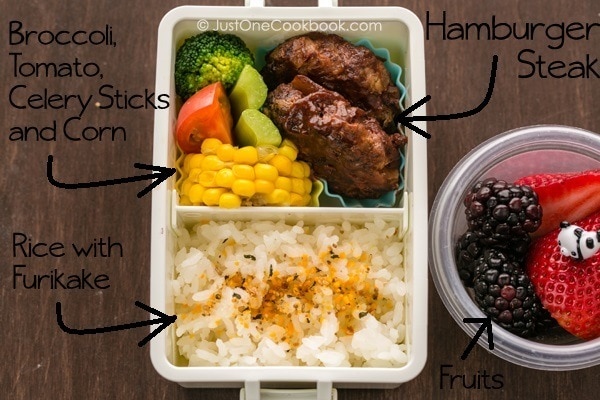 Hamburger Steak Bento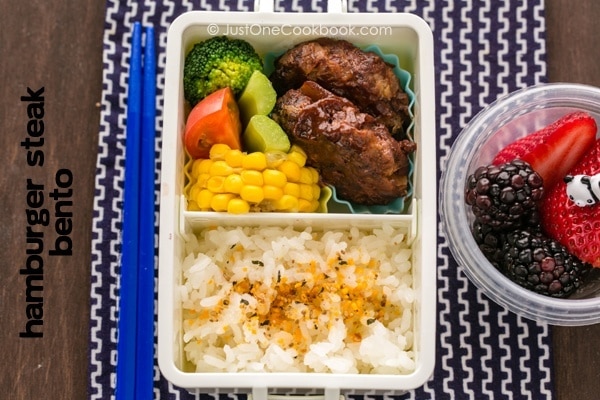 Japanese rice
Hamburger Steak
Pre-blanched broccoli
Tomato
Celery
Cooked corn
Furikake
Fill up half of bento box with Japanese rice. Let it cool so that hot/warm rice will not warm up other cool food.
Reheat leftover Hamburger Steak in a frying pan until it's warm thoroughly.
Pack cooled Hamburger Steak in a silicone cup and put in bento box.
Place broccoli, tomato, celery and corn in the bento box.
Sprinkle furikake on top of rice.
Cool down completely before closing the bento box.
Recipe by Namiko Chen of Just One Cookbook. All images and content on this site are copyright protected. Please do not use my images without my permission. If you'd like to share this recipe on your site, please re-write the recipe in your own words and link to this post as the original source. Thank you.